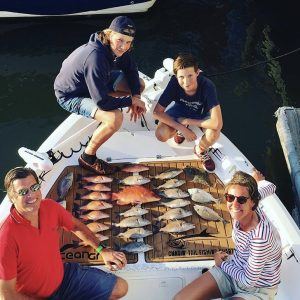 Your guests priority should be to have a fantastic vacation, so why should they have to worry about anything else? With Beachside Management, they dont! Our professional staff's guest liaison program offers a stress free alternative to your guests while staying on paradise. Our guest liaison's are great at coordinating everything your guest may want to do while staying here on Siesta Key. From excursions, such as parasailing or day trips to close by cities like St. Pete or Tampa, to making sure the guests have everything they need at property, our number one priority is the satisfaction of your guests.
Our guest liaison's can coordinate events and reservations, schedule rides and pickups, stock property with everything guests desire (bike rentals, pantry stuffing, bar stocking, etc). Our Liaisons also handle things that come up unexpectedly such as plumbing, electrical, air and heating issues. If any appliances on property goes out, our liaisons are there to help.
Give Beachside Managements Guest Liaison Service a try today!